So in this post my aim is to get EVERYTHING for this summers music festival fashion basics covered...
...The festival fashion trend is not all about protecting yourself from the rain or spritzing your hair clean – it's also about dressing to the nines.
With all of this in mind, you'll find the most fun, exciting, OTT pieces around, ensuring you have the most rocking festival season yet.
And where from?
With these shops (and three of them offering student discount) you'll be able to achieve and fit in with this festival season's trend.
From River Island we see a few new things that have been introduced in this years festival trend like: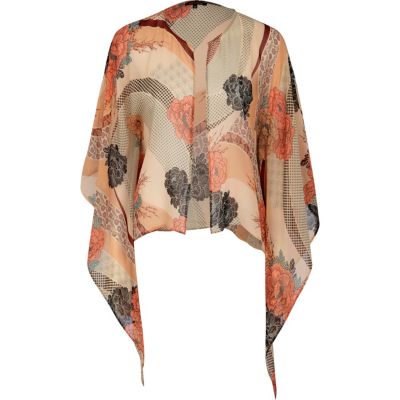 inject some glamour into your look with this brown print long sleeve sheer kimono so you transform any ordinary look from day to night . For £29.99.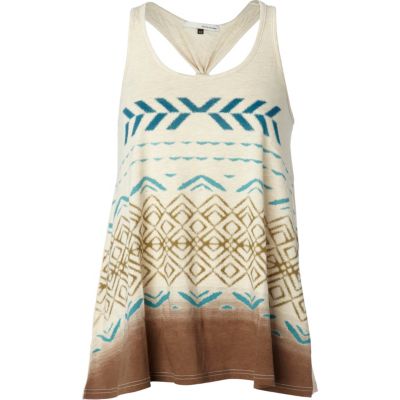 For the day, you can wear this beige Aztec printed jumpsuit with thin straps print (with a knot at the back) vest top for £16.99. Match this with a nice pair of denim hot pants (ripped/ normal denim or brown/beige) , a nice trilby hat with cute sandals (green/ brown -with a buckle).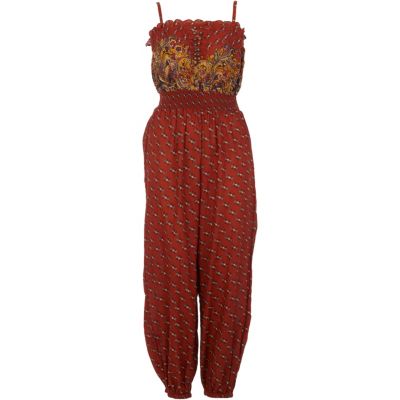 Here we have a red printed jumpsuit with thin straps £39.99,as Aztec style prints and jewellery are essential this year, this bold jumpsuit would compliment when it's paired with tribal and feathered accessories.
Stand out in this bold brown multi colour print waisted maxi dress for £24.99 . Pair with gold accessories, a head piece / headband (like a homemade wrap) and sandals.
From Topshop, we are able to how the main focus for festival season is to look ULTRA cute (with their new line consisting of short SHORTS ,silk vests , and knit wear) with mix and matching accessories, floppy hats/ trilby's and flower headbands. So heres what they have for us :)
Here we have a peach mesh shrug with floral embroidery detail for £32.00. You could wear this with a lace leotard underneath and a lovely pair of hot pants.
HOTPANTS LIKE THESE !!!!!
Yes these MOTO blue wash denim hotpants with cream broderie anglaise trim at hems, 5 pocket detail and authentic rivets and buttons for £34.00 ... (Thats actually a good price for the quality)
Also, you can wear a bandeau with these hotpants.
Just like this animal print bandeau for .... £10.00
Here are some more shorts that i thought would look HOT for the festival season

MOTO Flag Printed Hotpants for £34.00


MOTO Blue Scallop Hem Shorts for £30.00

 Also for you festival go-ers that like to get muddy. Get dirty in style with Topshop's rain coats/macs and wellington boots.

Blue Shiny Hooded Plastic Mac for £45

Electric Blue Ripstop Pac-A-Poncho for £32
Dont have to get pink hunter for £££ when these are just £32
Now I'm sure we have all seen the advert but are wondering what to choose from a vareity of pieces !

Tribal Geo Jumpsuit for £24.99
If you want to stand out from the crowd and make a bold statement with vibrant tribal style geometric fabric and strapless top, this is gathered and tied at the waist with beaded trim and long loose fit trousers To complete the glamorous look,wear with stacked strappy wedges or if your attending the festival party during the day then have a nice pair of sandals and bangles (or the friendship bracelets that seem to be on trend)

Shirred Bandeau Top for 14.99

Here we have a shirred bandeau top with floral print pattern and flared hemline This bandeau top is perfect when paired with hotpants/shorts.
These are just a few of many things to get for the festival season! Make sure your on the look out for my ASOS peek in the near future