A Turban might not be the first hair accessory you think of when your outfit is in need of something extra, but why not? In true fashion-comeback glory the turban has made a resurgence onto the scene with everyone from Prada - Giorgio Armani embracing the trend with open arms.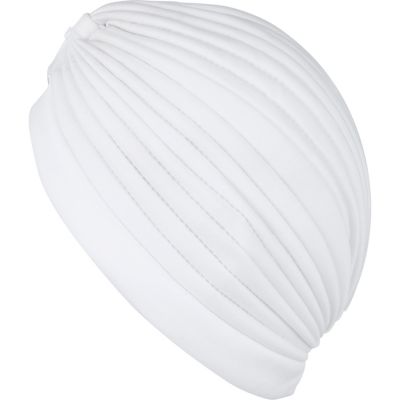 white jersey turban hat. For £9.99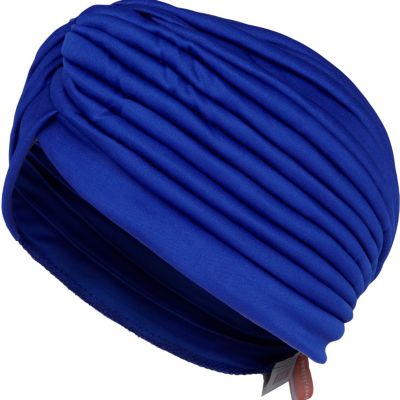 blue plain jersey turban.For £9.99
Or if you don't want a full turban try the turban head bands !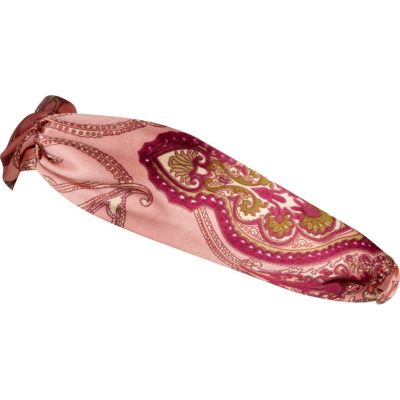 pink print turban hair band.
£6.99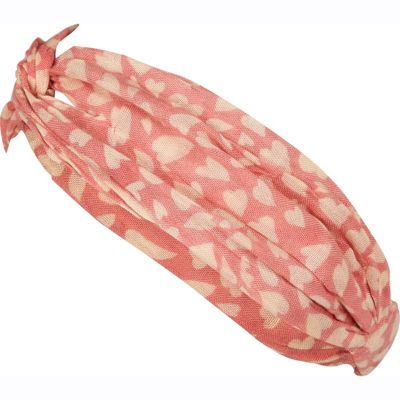 pink heart print turban headband.
£6.99
Here are some of my rules for the turban/wrap-wearing look to be pulled off as a success:
Eyebrows:

must be immaculate! It doesn't matter if they are threaded, waxed, shaved off and drawn on or plucked, Just PLEASE have them nicely shaped as they define the structure of your face.
Make-up(eyes, cheeks, foundation/and concealer):

Remember as you are showing of your head-wear as a key part of your look, your face IS the focus. Make sure that your foundation/ and concealer is done very well. Eye make-up Bronzer/and blusher are also necessary. Or you can just add mascara and the eyeliner ; The subtleness will vary according to the occasion and the outfit you choose to wear, but please, if you can't put on make-up properly, have someone else do it.
Lipstick :

Nude, Red, Orange, Coral, Pink, Aubergine, Brown; Or if you don't do lipstick, have a nice colored glossy lip-gloss
Clothes

: If your turban/wrap is a combination of bold colours and patterns, then your outfit should be minimalist (and vice versa). I would say you can rock the block colors, but do avoid too many patterns at once unless you know exactly what you are doing! Or if your someone that likes to be simple, or you want the 'effortlessly chic' look, then you could have a bold color turban, with a white top and denim bottoms. Please remember that everyone is different , so don't go over the top !( look at the model pictures - they are SIMPLE)
Accessories

:

Some may say that this is the most important stage to tie in the entire look you are going for example : Nubian queen, bohemian-chic, urban-street-chic, look-at-me-i'm-just-fierce -chic etc. For this look, focus on EVERYTHING ! -the earrings, necklaces, bags to the nail polish color (and feet)
Shoes

: It depends entirely on your outfit. If you are wearing it out, you can have open toe heels, or courts. If you are just going down the street and want a cultural vibe, you can have on sandals or espadrilles
Yours Truly :) . Was Just Getting A few stuff with my friend in Brixton town. Simple
Here we have an example from the modern-day twist displayed in Daniella Issa Helaye's 2011 :
Also we have Giorgio Armani Spring Collection 2011:
Need another reason to try a turban? How about the fact that you can make one out of a scarf that you already own?! It can be out of silk material, linen or cotton.
A turban is versatile, fun, and bold
They can make you look ethnic or edgy ...- depending on your mood.
They also add a certain charm of old Hollywood glamour while keeping touches of modern day elegance.
Turbans and head wraps come in a variety of textures, patterns, designs and fabrics so you are guaranteed to find something that pleases you.
Work them sidewalks, pavements, show off that confidence in the workplace corridor on your way to the elevator; lift you head high when your on that escalator, and make every other female envy your beautiful head wear !
-Whatever,
wherever; DO IT AND OWN IT !!! Just own it!
Tying a wrap may seem to be a lil tricky at first but practice makes perfect. Or I'm sure you must know a person that you help you as well :)