What do they have in common?
Their love and commitment to bright, punchy, eye popping pink.
This love affair started with that beautiful fusion pink trousers, and dress in Céline's resort 2012 collection.
(But it really doens't matter WHO done it first .... just the fact that ITS HERE !!! )
Now the high street stores are dishing out the pastel
pallet
and (of course) rose reds and peachy pinks has hit the shelves for the
sugar-sweet
trend for this Spring / Summer.
Working a bright vibrant pink pair of jeans, accessories or shoes into your everyday outfits are an amazing way to update your look for S/S!
Well River Island currently has a LARGE range of different shades of pink ... so it really works for those that want to channel a soft look with a light pink or, something striking with a printed pink shirt ... OR something
edgy
with a hot pink jean
Here are a few Must haves from River Island: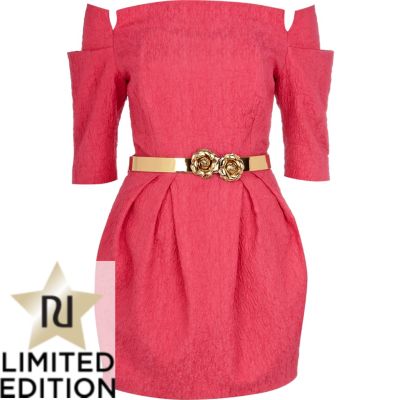 Remember this Jacquard Dress that I had in Black (which did also
come in red) ?
£60
Well, this striking pink (bare in mind, not all shades will suit this shade of pink) BUT ... paired with a lovely pair of nude heels ; this number will be a winner ;)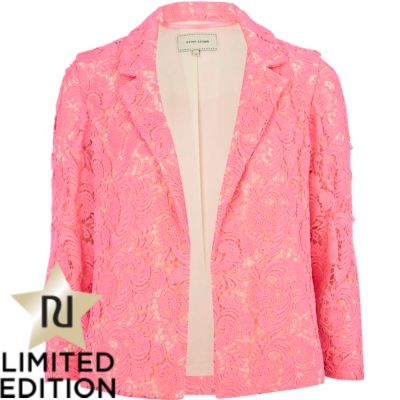 Bright Pink Blazer
£50
If your not looking in the direction with a pink number for going out then look no further and purchase this !! Can be worn with a white shirt or tank top and plain washed out jeans (or jeggings)
Check out more from the 'Think Pink' collection here
P.S - Don't forget to check out the giveaway
competition
!!!