Hey Guys :)
Just thought that I should share my thoughts about completing this summer's 'laid-back summer' look with various outfits and summer's essential accessories like the trilby, rucksack and casual shoes.
So I understand that SWAG is what first pops in your head but swagger doesn't get it's gold medal if you males are just pimped out in your labels like the:
Gucci Hats and Belts ... (for you extra ones, the foot wear as well)
Wearing your labels from head to toe makes your ensemble look cheaper that the total cost (if it's all real). You can have elements of name brand accessories ... but most females tend to be attracted to the way you match your clothes. Not just the name brand.
So lets take this down a notch .... lets head on down to river island :)
Here we have a navy rucksack with front pocket and buckle fastening for £24.99. This is affordable and BUFF! Like, you can match this with your normal jeans, chinos or the rolled up leg crop shorts.
The colour brown and blue goes with practically ANY colour. You could wear this rucksack with red, white, khaki green, brown, navy blue, black and purple - so this rucksack will always look fresh with any outfit you decide to wear daily.
Now what about Holdall's?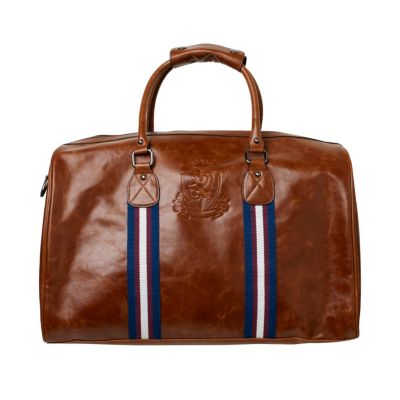 Yes I know, the famous and stylish ralph lauren holdall is eye-catching but for all you males that don't have that / want to spend the amount of cash for a ralph lauren holdall ... River has one for you :)
Here we have a brown faux leather varsity holdall with webbing stripe detail for £39.99. Yes we have the river island logo instead of the 'ralphy' but HEY ! - It looks good on ANYBODY !
You could wear this to school/college as a bag you carry your books and everything else in, or take it to the gym, take it as hand luggage when your travelling far or going on a short weekend trip in Brighton - town. So as you can tell from my description of this bag it goes with any outfit, any occasion!
So i understand that shoe game has ON POINT ... but that doesn't mean it has to be Nike / Adidas ... River Island has some sexy high tops/plimsolls PLUS !!!! Espadrilles look SUPER HOT on men !!!!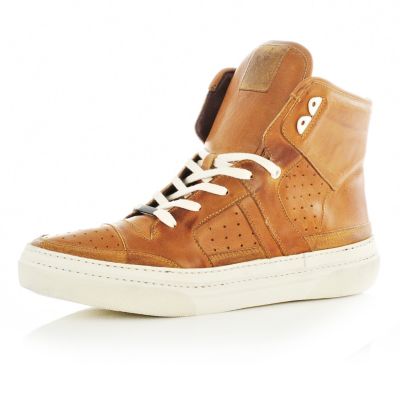 Here we have light brown lace up, perforated high tops with white chunky soles for £69.99. Wear these with cropped shorts or even a nice pair of chino's (best place to get chino's for men are from new look and river island by the way)
BUT WAIT !!!! - yes if you just go to new look, they are only £6.99.
They look the same... but £3 difference ... GO NEW LOOK INSTEAD dudes!
Now for my final part of the shoe section ...
These 'boat shoes' look absolutely handsome on any guy whether you are 16 and your taking a walk up west end, or 19 and taking your girl out , or even 24 and going to the seaside with your fellow dudes. Could wear this with shorts to show off your cardio exercise and them lovely legs for £29.99 ;).
Now finally .... TRILBY'S
Now instead of wearing new era hats try out a trilby !!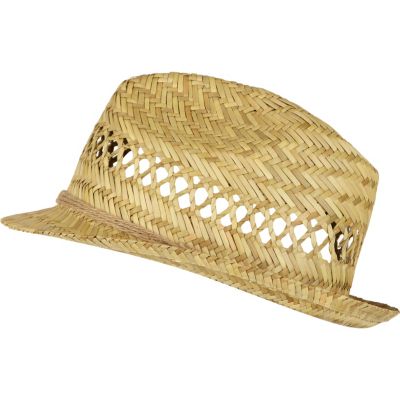 Light Brown Straw Trilby
Hat for £14.99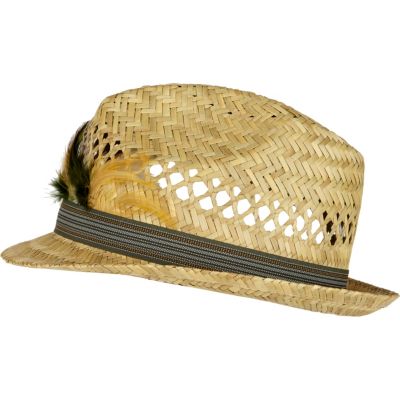 Beige Feather Straw Trilby
for £14.99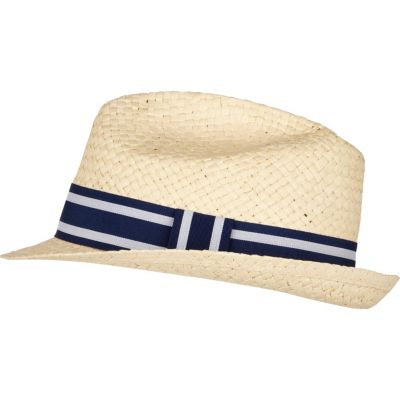 Light Stone Trilby
Hat for £14.99
or you go to new look and get this :
Belt Trim Trilby
for £7.99
So I hope i have converted all you label lovers into realising that BRAND NAMES

≠ SWAG !
It's all about looking hot/stylish (yes STYLIST NOT GAY) cool/ comfortable , not expensive !!!