The Catwalk Inspiration:
Moschino Cheap & Chic (pictured), Stella McCartney, Betsey Johnson, Prada
T
ropical/ fruity prints are another things thats in for spring/summer. You can find styles featuring a retro-y banana, orange, lemon and pineapple prints .
To make the coolest finish you can find to this spring's dresses and short-sleeved shirts. Here are a few of MANY styles from the high street ...
From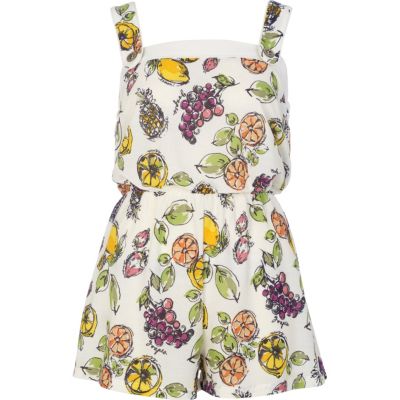 we have this white fruit print pinny playsuit for only £24.99 !!! Perfect for the daytime or a shopping trip /trip to the beach. To complete this look, try adding a nice pair of sandals, with medium-sized glasses (or any) and add a straw bag :)
Or if you don't want to have a complete outfit , you can have an item of the trend like these :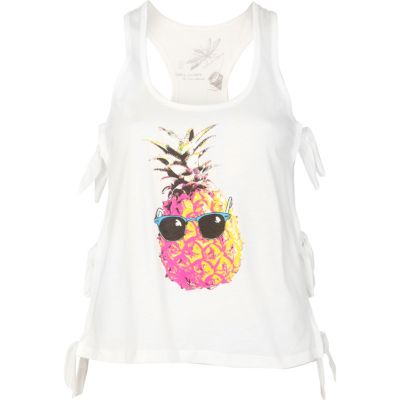 This cream pineapple print three bow side tie vest top for 16.99 ! Match this top with a pair of light denim shorts or leggings ;)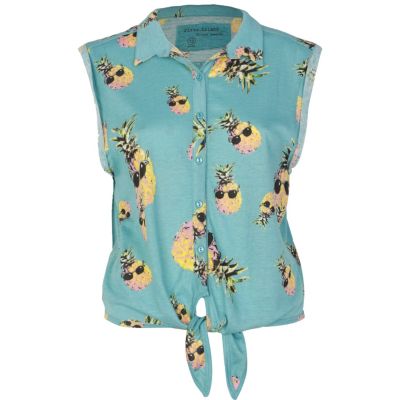 You can try this
turquoise pineapple print button through tie front top for only £19.99. You can either wear denim bottoms, white bottoms, or GO BRAVE and try a mustard yellow bottom.If not, then just go simple with the denim bottom.
From
Here we have a b

lue parrot print suntop with v-neckline, empire waist and tie back detail. This is a #MUSTHAVE for all people of any size (well up to 16) The front part of the dress is simple and the tie back detail makes the top look more elegant. A nice pair of white pants (or white jeggings) would look lovely with
this outfit. This look can be taken to the beach, on holiday or even up town just for a lil shopping trip :)
From