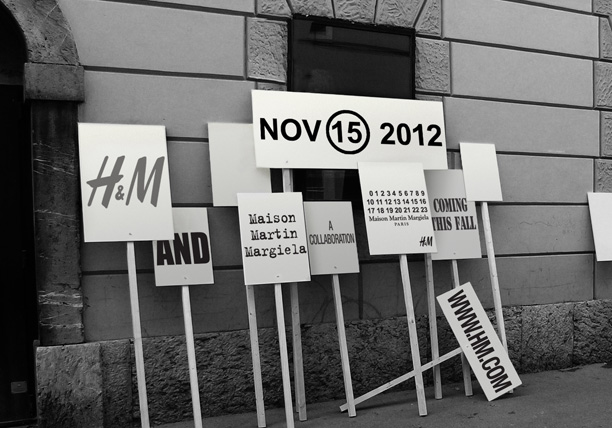 Grab your pitch notice boards my fellow fashionista's !!!
The rumor that Maison Martin Margiela at H&M has been confirmed and the launch of the fall collaboration shall be November 15th.
I can not lie, it is a surprising collaboration, as the historical context of the French fashion brand has cultivated a mythic quality to their brand. And most people will not know of their brand as they never seem to be advertised or aspired to communicate in a mass-market way. As 'MMM' had always remained as an exclusive brand, it shows a lot for it to be teaming with the Swedish brand and they want to raise public awareness to the house,
- big step for the label.
But what is more a 'big' issue is ... will it live up to it's previous successors Versace, Jimmy Choo, Lavin etc ?The french brand is a stunning and dynamic brand, but will it show on a H&M budget? Hmmmm
But ending this post, H&M are bringing out big guns this 2012 with collaborators ... Anna Dell Russo AND

Maison Martin Margiela

... What are you most excited for?